Do you want to be a part of the excitement during the Fireworks season? Olympus Fireworks has over 28 years of retail experience in the industry and would like to help you be successful in operating your own business this up-coming season. Our specialized program and training will allow you to earn thousands in a short amount of time in a fun and energized atmosphere. Whether you are an individual/family wanting to earn some extra cash, or a group needing to raise money for an event, our program is right for you!
Click here to request more info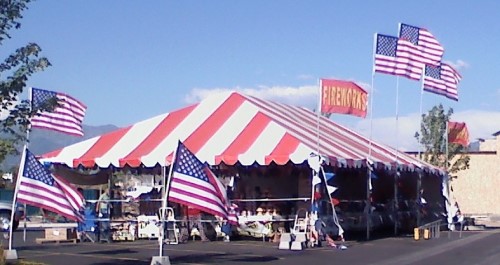 Olympus Fireworks offers a turn-key event to your group including hands on training in both product knowledge and business management.
Time tested, high quality products will be consigned to you, complete with suggested retail pricing that is extremely competitive but still allows you to earn great money.
Your group or organization will need to supply adequate personnel to operate the tent or stand location for the duration of the selling season, typically 7 days in most areas, longer in Utah.
Marketing and Sales supplies will be supplied
At the end of the season you return what you don't sell and receive credit for your unsold merchandise.
We specialize in making fireworks available to you at extremely reasonable prices.
You should expect to earn between $2,000 and $6,000 for your efforts, besides making great memories during the 7+ days of excitement.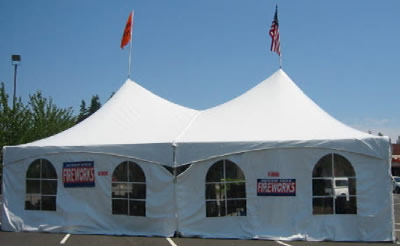 Schools and Youth Organizations:
PTA
Athletic and Academic Departments
Band
Church Youth Groups
ASYO
Student Clubs and Groups
High School Sports
Booster Clubs
City and Local Sports Teams
Cheerleading
Dance Teams
Scouting Programs
Rodeo
Civic Clubs and Other Groups
Kiwanis
Churches
Rotary
School Teachers
Eagles
Families
Lions
Students needing money for school
Elks
Fire Department
Anyone with a need to earn income